5726-5730 Beacon St Pittsburgh, PA
Floorplans
Last Updated:
2 months ago
Matched
Studios (1)
1 beds (1)
2 beds (1)
Beds
Bath
Rent
Size
Available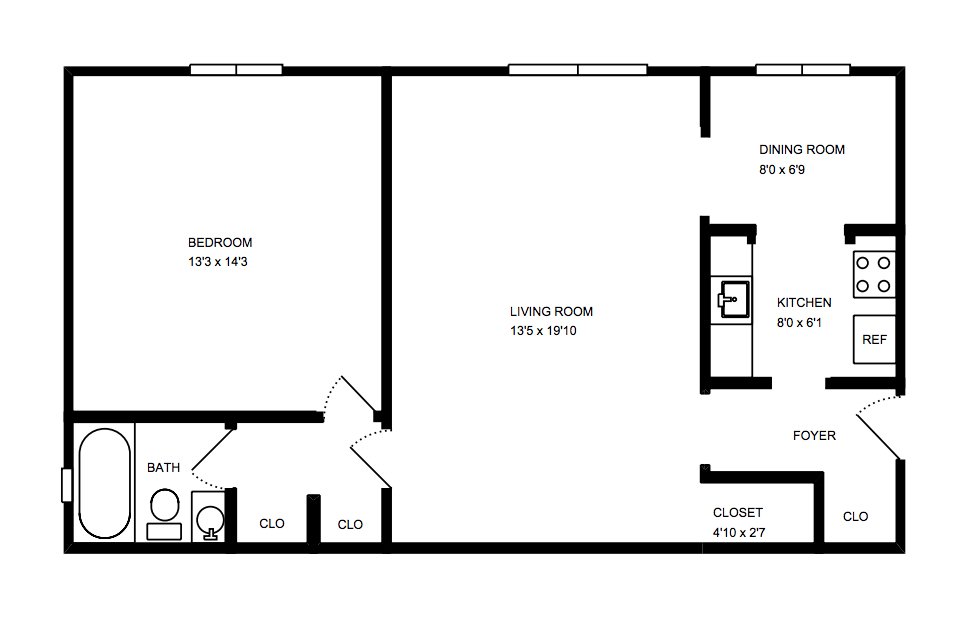 1
676ft2
Ask
1
458ft2
Unavailable
Show unavailable floorplans
Show unavailable floorplans
Amenities
Heat Included
Refrigerator
Controlled Access
On Bus Line
Hardwood Floors
Range / Oven
Student
Near Campus
Intercom System
Property Details
Experience your new apartment at Ruth Gardens in Squirrel Hill. The 5726-5730 Beacon St. location in Squirrel Hill's 15217 Zip code is an ideal place to move. Come for a visit to see the current floorplan options. You'll experience a variety of features and amenities at this community. Some of these include: hardwood floors, convenient on-site parking options, and smoke free options. At Ruth Gardens you'll feel right at home. Stop by the community today.
Additional Info
Total Unit Count: 50
Last Updated: 2 months ago
Contact Number: (412) 564-4059
Property Manager
: Meyers Management
Where You'll Live
---
Ruth Gardens
5726-5730 Beacon St Pittsburgh, PA, 15217

Walk Score ©
94
Walker's Paradise
Transit Score ©
53
Good Transit
Review This Property
Write a Review
---
No Rentable reviews yet.
Be the first!
Explore Nearby
---
LOCATION
Ruth Gardens is located and 1.19 miles from Carnegie Mellon University. The property has a Walkscore of 94, so you will be in walking distance of everything you'll need on a daily basis. The property has a Transitscore of 53, so you'll have good transportation options.
SHOPPING
Ruth Gardens has many shops nearby. Coffee shops in the area include Starbucks, Panera Bread, Point Brugge Cafe. There are a number of markets in the area include Trader Joe's, Whole Foods Market, Costco.