Floorplans
Last Updated:
11 days ago
Matched
2 beds (2)
3 beds (1)
4 beds (1)
Beds
Bath
Rent
Size
Available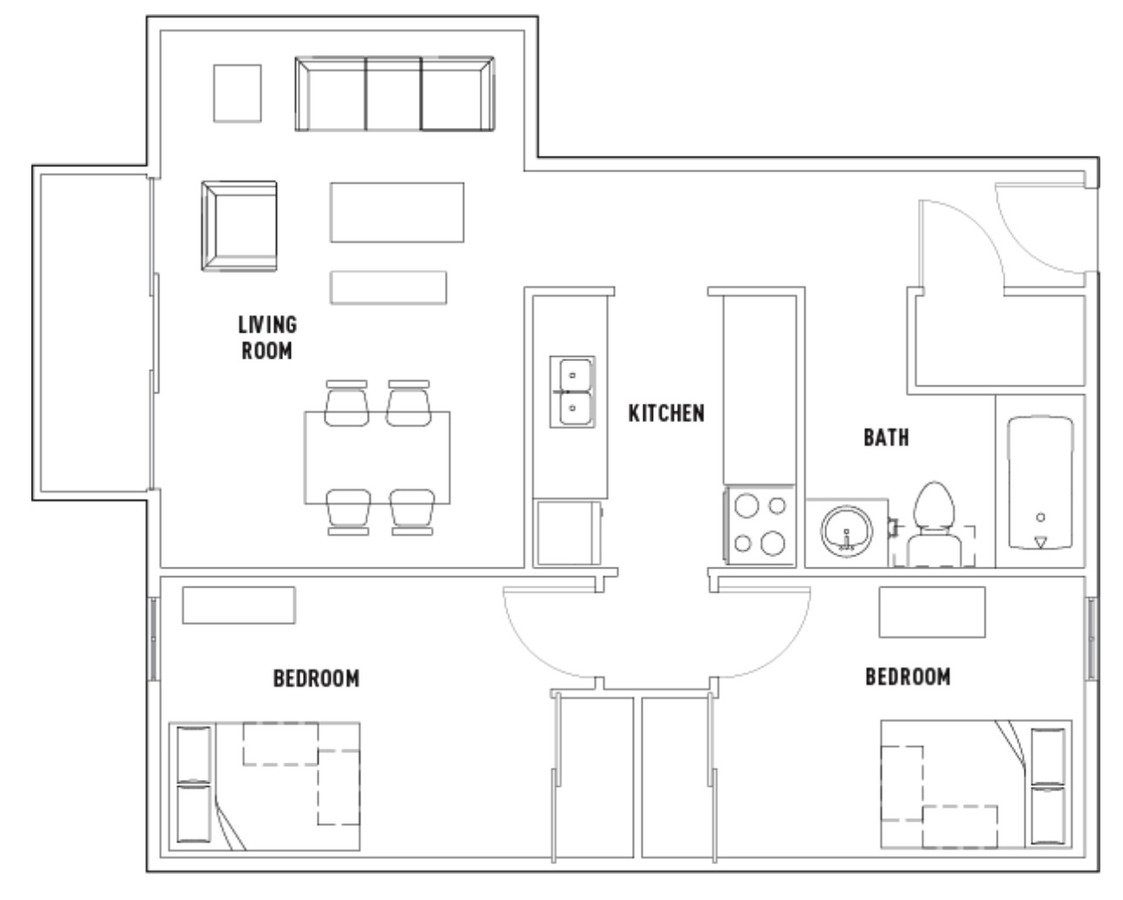 1
-
Aug 1st, 2021
1
-
Aug 1st, 2021
2
-
Aug 1st, 2021
2
-
Aug 1st, 2021
Pets
Dogs Ok
Cats Ok
Pet Friendly Community
Breed Restrictions: Non-Agressive Breeds
Size Restrictions: 35 lb weight limit
Number Limit: 1 pet per unit
Pet Deposit: $200
Pet Rent: $50
Other: Must be approved by management
Amenities
Dishwasher
Furnished
Balcony, Deck, Patio
Refrigerator
Trash Removal Included
Hardwood Floors
Student
Carpet
Microwave
24-hour Maintenance
Near Campus
Range / Oven
Bath Tub
Individual Lease
Dining Room
Central A / C
Online Payments
Living Room
Freezer
Bike Parking
Parking
Off-street Parking
Garage - Attached
More Info: Parking for single spaces for $60 per month and double spaces are $100 per month.
Property Details
No description provided. Ask Campustown Rentals for more info.
Lease & Fees
Security Deposit: Waived $99 Security Deposit
Lease Length: 12 Month or 5 Month (restrictions apply)
Application Fee: $10 + $99 Admin Fee
Office Hours
Sunday: 12:00 PM - 4:00 PM
Monday: 9:00 AM - 6:00 PM
Tuesday: 9:00 AM - 6:00 PM
Wednesday: 9:00 AM - 6:00 PM
Thursday: 9:00 AM - 6:00 PM
Friday: 9:00 AM - 6:00 PM
Saturday: 10:00 AM - 4:00 PM
Additional Info
Other: Campustown Rentals residents are able to add an "Activity Pass" to their lease for $10/month. This gives them access to 309 Green's fitness center, clubhouse, and pool/hot tub area with a sun deck.
Total Unit Count: 48
Last Updated: 11 days ago
Contact Number: (812) 645-2021
Property Manager
: Campustown Rentals
Where You'll Live
---
101 E Green St Champaign, IL, 61820

Walk Score ©
94
Walker's Paradise
Transit Score ©
61
Good Transit
Review This Property
Write a Review
---
No Rentable reviews yet.
Be the first!
Explore Nearby
---
LOCATION
This rental is located and 0.44 miles from University of Illinois at Urbana-Champaign. The property has a Walkscore of 94, so you will be in walking distance of everything you'll need on a daily basis. The property has a Transitscore of 61, so you'll have good transportation options.
SHOPPING
This rental has many shops nearby. Coffee shops in the area include BECKMAN CAFE, The Courier Cafe, The Urbana Free Library. There are a number of markets in the area include Meijer, Walmart Supercenter, Strawberry Fields.