3929-31 Magnolia Ave. St Louis, MO
Deal
FIRST MONTH IS RENT FREE!!!
Floorplans
Last Updated:
2 months ago
Matched
1 beds (1)
2 beds (1)
Beds
Bath
Rent
Size
Available
1
540+ft2
Ask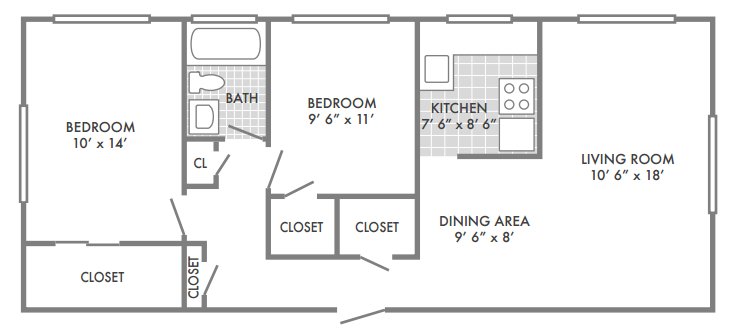 1
807ft2
Ask
Pets
Cats Ok
Pet Friendly Community
Breed Restrictions: Cats and service animals only
Size Restrictions: 20 lbs
Number Limit: Maximum of 2 pets per apartment
Pet Deposit: A Pet Deposit of $300.00, $150.00 refundable and $150.00 non-refundable, is charged for each pet.
Pet Rent: 20
Amenities
Air Conditioning
Storage
Refrigerator
Garbage Disposal
Trash Removal Included
Walk In Closets
Public Transportation
Controlled Access
On Bus Line
Hardwood Floors
Water Included
Student
Virtual Walkthrough
Breakfast Nook
Heat: Forced Air
Tile Floor
24-hour Maintenance
Near Fire Department
Six Panel Doors
Master Bath
Range / Oven
Cable-ready
Secured Entry
Individual Lease
Near Grocery Store
Large Windows
Near Highway
Living Room
Basement
Double Pane / Storm Windows
Vintage Building
Online Payments
Near Hospital
Sewer Included
Near Park
Carpet
Pantry
Ceiling Fans
Bath Tub
Section 8
Near Campus
More Info: Off-street parking with 24hr video monitoring
Property Details
Located in the historic Tower Grove Park area close to Botanical Gardens park. The grounds of the 289 acre park are punctuated with 10 whimsical pavilions, lily ponds, statuary, fountains, and mock classical "ruins." Tower Grove Park is an unusual, elegant 19th century Victorian walking park adjacent to the Missouri Botanical Garden. Easy access to highways 40-44 and 55, which means just minutes from downtown St Louis..Walk to fine dining restaurants in the Grand South Grand entertainment district.

Bevo apartments feature stunning hardwood floors, updated kitchens and baths. And don't forget, your first month's rent is FREE at Bevo!
Lease & Fees
Security Deposit: One Month Rent
Lease Length: 12 months
Late Fee: $90.00 late fee after 10 day grace period
Application Fee: $45 individual and $45 married couple
Other: FIRST MONTH'S RENT IS FREE!!
Office Hours
Sunday: By Appointment
Monday: 8:00 AM - 5:00 PM
Tuesday: 8:00 AM - 5:00 PM
Wednesday: 8:00 AM - 5:00 PM
Thursday: 8:00 AM - 5:00 PM
Friday: 8:00 AM - 5:00 PM
Saturday: By Appointment
Additional Info
Storage: small storage in basement
Year Built: 1959
Other: On site management.
Total Unit Count: 24
Last Updated: 2 months ago
Contact Number: (314) 310-0365
Property Manager
: National Real Estate Management Corporation
Where You'll Live
---
Bevo Apartments
3929-31 Magnolia Ave. St Louis, MO, 63124

Walk Score ©
32
Car-Dependent
Review This Property
Write a Review
---
No Rentable reviews yet.
Be the first!
Explore Nearby
---
LOCATION
Bevo Apartments is located near the Hi-Point neighborhood just 1.00 miles from the center of Ladue and 3.79 miles from Fontbonne University. The property has a Walkscore of 32, so you will probably be driving or taking public transportation most of the time.
SHOPPING
Bevo Apartments has many shops nearby. Coffee shops in the area include Panera Bread, Half & Half, Dunkin' Donuts. There are a number of markets in the area include Target, Whole Foods Market, Trader Joe's.
NIGHT LIFE
This area of Ladue has many restaurants and bars nearby. Restaurants in the area include Cicis, BrickTop's Restaurant, Panera Bread. And there are a number of bars in the area