The Quarters Montgomery House
2700 Nueces St. Austin, TX
Floorplans
Last Updated:
2 months ago
Matched
1 beds (2)
2 beds (2)
3 beds (2)
Beds
Bath
Rent
Size
Available
1
698ft2
Ask
1
529ft2
Ask
2
836ft2
Ask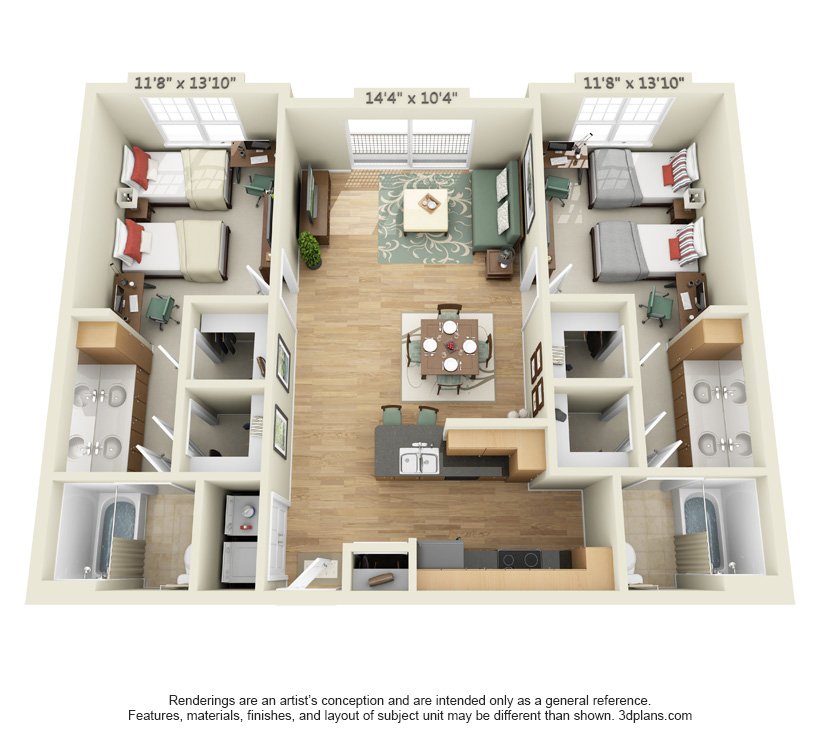 2
1,086ft2
Ask
3
1,242ft2
Ask
3
1,422ft2
Ask
Amenities
Dishwasher
Balcony, Deck, Patio
Fitness Center
Refrigerator
Garbage Disposal
Trash Removal Included
Public Transportation
Controlled Access
Hardwood Floors
Cable-ready
Bath Tub
Online Payments
Near Hospital
Private Bathrooms
Large Closets
Virtual Walkthrough
Microwave
Ceiling Fans
High / Vaulted Ceiling
Court Yard
Study Areas
Near Campus
Student
Convenient Trash Chutes
Range / Oven
Ice Maker
Granite Countertop
Secured Entry
Individual Lease
Near Fire Department
Street Level Retail
Landscaped Streetscape
Living Room
Freezer
High-speed Internet
Elevator
Accepts Credit Cards
Near Grocery Store
Outdoor Kitchen
Cultured Marble Baths
Carpet
More Info: Garage Parking: Single Space $115-$130, Tandem $150
Property Details
The Quarters Montgomery House has 88 units and is located near 27th Street on Nueces Street. Being three blocks off Guadalupe Street, it's within easy walking distance to The University of Texas.

Montgomery House features air-conditioned hallways, on-site parking and two centrally located courtyards with a sunbathing deck and outdoor shower, an outdoor kitchen as well as a cardio theater and study lounge. Some units offer large outdoor balconies while others feature Juliet balconies. As a resident at The Quarters on Campus, you'll have 24/7 access to The Quarters Fitness Center with 2,500 sq. ft. of state-of-the-art equipment.

Montgomery House offers beautifully constructed one, two and three bedroom apartment homes with on-site parking available.
Lease & Fees
Application Fee: A refundable deposit of $100 for each applicant 18 years or older.
Other: A non-refundable administrative fee of $250 for each applicant 18 years or older.
Office Hours
Sunday: 1:00 PM - 5:00 PM
Monday: 9:00 AM - 5:00 PM
Tuesday: 9:00 AM - 5:00 PM
Wednesday: 9:00 AM - 5:00 PM
Thursday: 9:00 AM - 5:00 PM
Friday: 9:00 AM - 5:00 PM
Saturday: 10:00 AM - 5:00 PM
Additional Info
Total Unit Count: 88
Last Updated: 2 months ago
Contact Number: (512) 531-0123
Property Manager
: San Miguel Management
Where You'll Live
---
The Quarters Montgomery House
2700 Nueces St. Austin, TX, 78705

Walk Score ©
92
Walker's Paradise
Review This Property
Write a Review
---
No Rentable reviews yet.
Be the first!