Property management is a dynamic profession that comes with quite a few responsibilities. Current circumstances have especially presented new challenges and opportunities for rental business industry leaders.
From hosting virtual tours, signing leases, to maintenance, there are a variety of excellent tech tools available to meet these increasing demands. Consider implementing these five tools to help improve efficiencies and meet goals as a property manager. 
Apartment Leasing App
It is essential that landlords showcase properties and reach as many potential tenants as possible. Property managers need to be creative and proactive when advertising listings. There are many channels to advertise properties, but listing on an apartment leasing site and app like Rentable is critical for any marketing strategy.
Using such a platform is very efficient. As soon as a manager has a new listing or vacancy, it can easily be uploaded or the details can be edited in real-time to quickly provide accurate information to apartment hunters.
These community platforms are especially popular with millennials because most of these sites have a corresponding app that makes searching for an apartment a breeze. This makes apartment hunting possible from anywhere, as individuals can browse listings on the go conveniently from a mobile device. It also makes it easier for individuals to share listings with future roommates and receive their feedback. Looking for an apartment can be a very time consuming and draining process, and individuals want to be able to find all the information they are looking for anytime on a centralized platform.
There are many variables that go into finding the perfect place. Everyone is different and looking for a space that fits their unique needs and lifestyle. To make the process easier, leasing platforms have helpful filters that can be applied to help individuals find a property that suits all their needs. For instance, finding clean, affordable, and pet-friendly apartments can be especially challenging.
However, filters can be applied to quickly sort and show a variety of apartments to meet the specific criteria. Apartment hunters will feel relieved that they don't have to manually spend time going through multiple sites to find the right listing. Rather, the platform can take care of the hard work and provide options that are tailored to individual needs. In addition, insightful reviews are often shown alongside the listing. Reviews from community members often serve as the first impression for your property. This feedback can build confidence, close the deal, and secure long term tenants. 
Intelligent Document Processing
Property managers know how much paperwork is associated with running the business. Every property has necessary documentation, from lease contracts, invoices, receipts, tax forms, the list goes on. Keeping track of and managing all of these documents is time-consuming.
However, intelligent document processing (IDP) can automate these repetitive and tedious tasks. IDP works by leveraging a combination of artificial intelligence and natural language processing to extract key information from unstructured data contained in documents such as PDFs, emails, images and more.
IDP can be liberating for property managers, for they no longer have to spend time sorting through and organizing data from documents and can instead focus on other initiatives that require creativity. Automating mundane tasks is critical for a rental business's bottom line. Being able to invest more time into tenant facing activities bolsters satisfaction. Automation can help property managers re-focus their time and energy into building relationships and rapport with tenants, rather than being bogged down by administrative work.
Professional Video and Presentation Creator
=
Another essential software which property managers should have in their tool kit is a video and presentation creator.
Professional videos and stunning slideshows can truly bring your property to life online. Taking the extra step to create polished content demonstrates that you care about upkeep and maintaining a clean and welcoming property.
If your property has special features, be sure to highlight them in your presentations to stand out from the flood of options on the market. The videos can easily be uploaded on apartment leasing platforms to help potential tenants envision themselves in the space. Visual content helps individuals not just view a property as a space, but as a home. 
Smart Locks
Investing in smart locks can be beneficial in many ways.
The digital keyless entry feature is very handy and efficient. It is cost-effective for landlords to not have to keep changing locks, collecting, distributing and making new sets of keys every time the property is turned over.
The landlord can remotely change and create a unique access code between tenants. Also, temporary tenants don't want to be bothered by carrying around keys that they won't need for a long time. Therefore, it is often a very desirable solution for both tenants and landlords alike.
Tenant Portal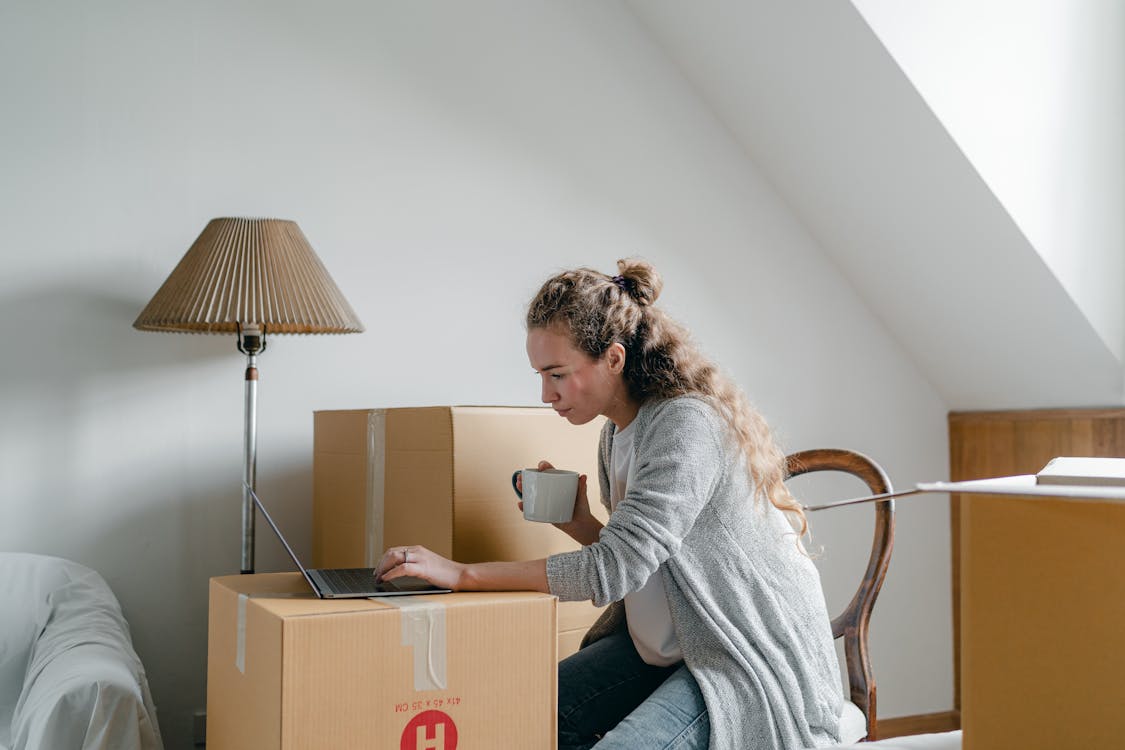 Setting up a tenant portal for your residents offers a convenient interface for client communication and organization. Tenants will appreciate being able to access and review their documents, such as lease contracts right from their computer without having to request them. It helps to reduce stress for those moving into a new space and getting acquainted with policies and procedures.
Once tenants are settled in, it also makes it easier to submit payments, communications, and maintenance requests without having to pick up the phone or mail-in paper checks. It is a win-win solution for not only the tenant but for property managers as well. Property managers can locate and review tenant requests directly from the portal. It also is a convenient way to keep track of tenant history. 
Property managers can ease workloads by utilizing trending technology, like 3D real estate rendering, which is another marketing tool for empowering your marketing strategy. 3D renderings for real estate help real estate agents to sell clients on a particular building or space design. Many aspects of these popular technologies may be already in use at your place of business, but can be expanded upon and taken to the next level. Keep in mind that it can be very beneficial to put practices in place to streamline and centralize processes through software and user-friendly platforms. 
Property Management Software
Property management software, like Console, among others, is a valuable tool for property managers because of the benefits it brings to business operations. This tool reduces manual work, allowing property managers to focus on the most important aspect of managing properties. The amazing features and benefits of property management software also bring fruitful outcomes to investors.
Property management software is typically a comprehensive software package that comes with many added features that'll help you do various tasks involved in managing a commercial property in half the time. 
Also, most professional property management packages have various add-ons, allowing you to get the most out of your property management business. 
The primary benefit is that your assets are well protected with all of the features of the software package. If you have a large amount of property or multiple properties, you can get better value for your assets with the software package.