Whether you are in need of affordable housing, lower cost of living, a change in lifestyle, relocating to a new city can fulfill your goals, looking to start a business in 2022. It not only brings a fresh perspective to your routine, but also opens doors to plenty of new opportunities for you and your family. 
But with virtually endless options, picking a location to build your new life can be quite overwhelming. However, it gets a bit easier when you have a few statistics at your hand. 
To help you with making an informed decision, here are 5 cities to move to in 2021. 
1. Colorado Springs, Colorado
When it comes to picturesque scenery, wellness hotspots, and affordable living, not many locations can do it as well as Colorado Springs, Colorado. The city is not only full of hiking trails, but also has accessibility ingrained into every other aspect of living. 
In addition to increasing your chances of buying a new construction home, the access to various employment opportunities enhances the value offering of Colorado Springs. From starting your own operation to joining one of the many budding small businesses that hail from the area, you have a variety of options at your disposal to make a living. The accessibility to a wide pool of talented professionals as well as thriving businesses makes it easy to benefit from both options. 
Due to its close vicinity to spectacular natural sights and adventurous hiking trails, the city is especially great for those who want to embrace a healthier lifestyle. But this also applies to families that want to thrive together by getting the most value for their money. Overall, these factors make Colorado Springs a popular location to find your new home. This is especially true if you harbor a heartfelt fondness for the outdoors and everything that nature has to offer.
2. Charlotte, North Carolina
The city of Charlotte, North Carolina, is known for its close association with the legendary NASCAR All-Star Race. But that's not all that it brings to the table. Charlotte is also sought after for its affordable cost of living as well as its growing employment opportunities. 
Despite being touted as the state's financial center, Charlotte still offers approachability in all aspects of life. From discovering accessible educational institutions to finding affordable movers in Charlotte, NC, you can obtain all the necessary solutions without breaking the bank. This makes it easier for you to relocate to the place on a limited budget. As you find your footing among the new city, you don't have to worry about paying expensive utility bills or surcharge costs on every other thing under the sun.
This leaves you with the flexibility to decorate your home as you please. Whether you want to go with a low-maintenance plant collection to fulfill your modern dreams or an antique couch to cater to a classic aesthetic, you can find enough spare funds to build the home of your dreams. 
3. Austin, Texas
Affordability, accessibility, and opportunity, when you put these aspects together, you are able to come face to face with Austin, Texas. Located in the heart of the Lone Star State, the city is known for its growing chances of employment as well as its stellar education offerings in multiple walks of life. 
This makes Austin full of different chances to find work as well as several options to pursue your preferred academic subjects. This environment also makes way for thriving tech startups and retail businesses, which once again adds to the commercial opportunities that Austin brings to the table. This makes it a stellar place to settle in for ambitious individuals as well as growing families alike. 
But despite the popularity, affordability is built into the city's spirit, which is evident in every other aspect. Whether you are trying to find accessible homes or luxury real estate, you can discover the perfect listing by learning how to navigate a seller's market. From there, it's all a matter of purchasing a home messaging device and decor accents to spruce up your new abode.
4. Boston, Massachusetts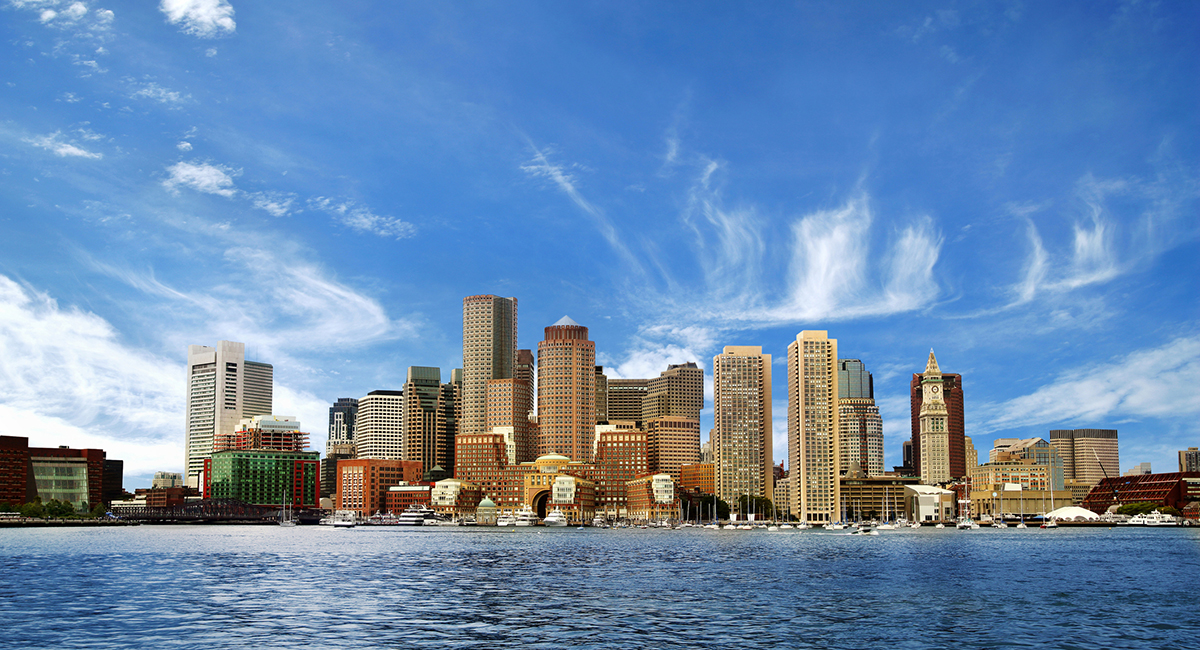 When you think of Boston, sky-high real estate prices instantly come to mind. But ask any long-term resident in the area, and they will tell you that the cost of living is completely justified. With world-renowned institutions and exceptional entertainment within arm's reach, Boston is worth the expense. 
But to move to Boston, you don't have to rack up enough funds that equal putting a cash offer on a regular home. With an extended search, you can still find comparatively affordable listings within the area. If you are able to make use of one of the various employment opportunities, it would cover your costs without much strain. 
At the surface, this particular benefit applies to academics as well as those who are well-versed in tech. But at a closer look, it also remains in place for established business owners, experienced service professionals, as well as fresh entrepreneurs. With the style of living that the city offers and the accessibility that it brings to the table from various walks of life, it makes for an exciting place to relocate to with your family. 
5. Des Moines, Iowa
Des Moines, Iowa is known for its local entertainment facilities as well as its charming residential listings. If you are someone who likes the quieter side of life while also having the option to access the outdoors at a moment's notice, the city is the perfect option for you. 
The residential listings in the city come with some pretty good deals, which gives you a range of options to choose from during your home-hunting process. Bigger spaces also provide you with a chance to fulfill your home decor dreams, whether you want to install a full-length mirror or a large-sized wall hanging. 
The architecture of Des Moines, especially when combined with its distinct entertainment opportunities, is one of its prime selling points. When you combine these factors with the competitive prices of home listings in the area, the city instantly stands out as one of the top places to relocate to without making any compromises on your preferred lifestyle. This makes it a must-have on your list of considerations whenever you are thinking about moving to a new place.
By keeping these places in mind, you can easily plan your relocation according to your budget and lifestyle preferences. This ensures that you and your family can enjoy an enriched lifestyle that's right according to your liking.