Have you just moved to a new town? Maybe you were offered a job that you couldn't refuse, you wanted to be closer to family or friends, or you're taking your long-distance relationship to the next level. Or perhaps you're aiming to broaden your horizons, enjoy new experiences, foster your independence, learn more about yourself, or simply get a fresh start. 
Whatever your reason for relocating to a different town, it can be an overwhelming process. Not only does the move itself come with plenty of challenges, but trying to settle into a new apartment, neighborhood, and community can feel taxing and take some time. Fortunately, there are things you can do to help yourself adapt, transition, and make your entire experience less overwhelming.  
If you've recently moved to a new apartment in a new town, or you're about to begin the relocation process, here are some tips to keep in mind.
The Moving Process
First of all, if you haven't made the move yet, there are some things to consider that can help the process go more smoothly and give you a strong start to your relocation:
Pack Well 
According to Moving Company Reviews, "How well you pack will have a lot to do with how manageable or difficult your moving experience is. Be sure to pack as efficiently as you can. This means packing the items you use the least first, keeping your most-used items accessible on the moving truck, leaving clothes in your drawers that are going with you, labeling your boxes to coincide with particular rooms in your new place, and so on." 
Make for a Smooth Move
There are countless ways to make your move efficient; the important thing is to invest time and energy into planning your move. For instance, if possible, research the area you are relocating to before you actually move. If you want to go the extra mile, visit a couple of times beforehand. 
Also, handle some of the things on this list before you move. The more you do before you arrive in your new town, the less you will have to do when you get there, and the more you can focus on settling in and getting comfortable. And if you're concerned about making the move, it's ok to enlist the help of a great moving company. 
Determine Transportation
Part of planning a smooth move is deciding what mode of transportation to take. Obviously, on some level, this will depend on how far you are moving. For example, if you are moving in-state or only a few hundred miles away, there would hardly be a reason to fly. But if you are moving long-distance, flying might make sense, even if you have to have some of your belongings shipped to your new home. 
Settling into the New Digs
Once you get to your new town, you will need to start adjusting to your new apartment. Here are some tips to keep in mind:
Arrange for House Cleaning
Hiring a professional cleaning service to go over your apartment can make a world of difference. After all, what renter doesn't want their new apartment to be spic-and-span when they arrive on their first day? In Madison, a maid service typically runs about $101 to $203, depending on the size of the living space and the scope of work involved. Whether you want just a one-time cleaning or a recurring service, hiring cleaners can pay off for your overall well-being. 
Arrange for Storage
Another arrangement to consider making before you arrive in your new town is self-storage. If you are bringing items with you from your old home that may not fit in your new home—or you don't want to figure out how to fit them right now—then consider renting a self-storage unit until you decide what to do with them. A standard unit will typically range from $60 – $180 per month depending on the size of the unit and your location. 
Meet Your Landlord
You may have already met your landlord, but if you haven't, it's one of the first things you should do when arriving at your new apartment. If your apartment complex has a large staff, you can probably get most of the information you need from them. However, if you can meet your landlord, or at least talk to them over the phone, it can be an opportunity to talk over expectations and begin a line of communication, which can lead to a healthy landlord-tenant relationship.
Consider Landlord-Approved Upgrades
One thing to discuss with your landlord is what kind of upgrades you can make to the apartment. As long as they're good with you making the upgrades you want, and you've determined they're a worthwhile investment, making little improvements can help your apartment feel more like home. Here are a few upgrades to consider making: 
Painting

the walls

Hanging art

Installing a kitchen

pegboard

 

Changing out the electrical plates

Replacing light fixtures

Changing knobs/handles on doors, cabinets, and/or appliances 
Make Any Basic Repairs
While your landlord will be responsible for the most essential repairs, you will need to make sure your place is in good condition when you arrive. And there are some things that you can probably do yourself, which will save you from having to wait for the landlord to arrange for a repairman to come out. Fixing a clogged toilet, defective garbage disposal, and small holes or divots in the drywall, and recaulking are just a few examples of repairs you can DIY. 
Handling Basic Changes 
Along with making repairs and upgrades to your apartment, you will need to make some other essential changes as a new resident:
Update Your Address
No matter where you move, it's critical to change your address. This means updating your address at the post office, with the DMV, and with your credit card companies. Even if you have subscriptions, it's best practice to update your address on those as well.
Switch Your Insurance 
Along with changing your address with essential establishments, it's important to switch your insurance policies over to the state you have moved to. This includes your auto, home, and health insurance. Contact each of your providers to see if you can transfer your policy. If not, you will need to get a new policy from a new provider. Moreover, be sure to register your vehicle with the state and update or get a new license. 
Set Up Utilities
The last thing you want is to spend the first week in your apartment without utilities. A month or so before you move, if possible, start scheduling appointments to get your utilities set up and installed. Electricity, water, gas, cable, and internet are a few things to think about. Electricity, water, and gas, in particular, will need to be set up as soon as you move in. 
Compile a List of Local Services
You never know when you will need the services of a professional handyman, cleaning service, electrician, plumber, or another type of tradesperson/service. When you get to town, start asking around for references and building a list of local services you can call on.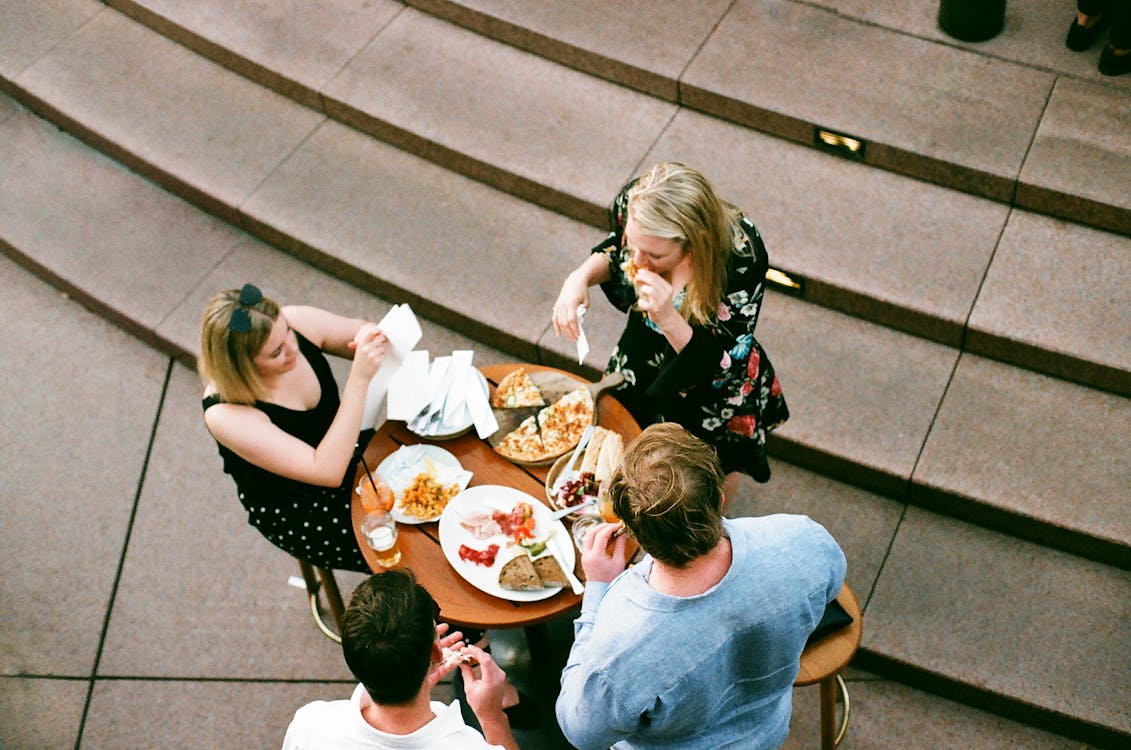 Exploring the Area
Finally, the fun part: exploring your town and the surrounding areas! This is perhaps the part of moving that will most help you settle into your new town. 
Meet the Neighbors
Before you head out to see what the surrounding areas of your town have to offer, make a point to meet your neighbors. Go for walks through the neighborhood to get a feel for the place and the people. Consider throwing a housewarming party and inviting other tenants and people from the area. If you have kids and/or pets, look for neighbors who do as well. 
Visit Local Businesses
Another quick way to get to know your new town is to patronize local establishments, such as restaurants, coffee shops, and clothing stores. Not only will you likely come across some top-quality products, but it will give you a chance to meet new people in town. 
Get Social
Along with meeting your neighbors and visiting local business establishments, make an effort to be social. Meeting people in your new town will help you feel at home sooner. The old-fashioned method of going out is a good place to start, but you can also take advantage of social networking apps, as well as look for local groups with which you share interests and/or hobbies. 
Look for Nearby Attractions
Lastly, you don't have to be limited to the town you just moved to. Research the surrounding areas to find activities to do and places to go. For example, maybe there is a theme park or national park nearby where you can take your family for a fun weekend. Or perhaps you live near mountains where you can take winter ski trips, or near a beach where you can get away by yourself. Use location apps to find out more information about the places you're interested in visiting. 
While relocating is an exciting step to take in life, it can also be challenging—if not overwhelming. Remember to practice the tips in this article concerning the moving process, settling into your new apartment, making essential changes, and getting to know your new area. Most importantly, try to go with the flow and enjoy this new phase in your life.