Floorplans
Last Updated:
15 hours ago
Beds
Bath
Rent
Size
Available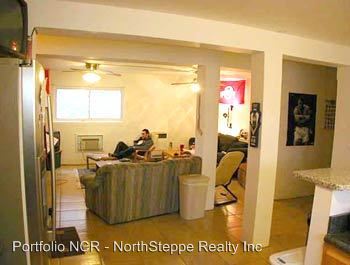 7
-
Jul 24th, 2021
7
-
Jul 30th, 2021
7
-
Unavailable
Show unavailable floorplans
Amenities
Air Conditioning
Dishwasher
Refrigerator
Garbage Disposal
Trash Removal Included
Range / Oven
Smoke-free Community
Student
Ceiling Fans
Near Campus
Stainless Steel Appliances
Microwave
Parking
Surface Parking
Garage - Attached
Off-street Parking
Property Details
6 Bedroom, 7 Bathroom Apartment Insanely Close to Campus! - Where else can you find 6 bedrooms and 7 full baths right off 17th and High Street? An amazing central location with huge bedrooms and a bath for everyone including guests. A very spacious set of apartments, each floor has multiple closets and a bathroom for each bedroom. The kitchens have been updated with new ceramics or stainless steel, and the bathrooms have new outfittings. Limited off-street parking is available. Washers and dryers are available for the tenants of the building. You can't wait to call us about these units; they go very fast!
Lease & Fees
Security Deposit: One Month's Rent
Application Fee: $30
Lease Length: 12 Months
Additional Info
Account Type: Other
Total Unit Count: 9
Last Updated: 15 hours ago
Contact Number: (614) 401-3558
Property Manager
: North Steppe Realty
Where You'll Live
---
47 E 17Th Ave Columbus, OH, 43201

Walk Score ©
89
Very Walkable
Transit Score ©
55
Good Transit
Review This Property
Write a Review
---
No Rentable reviews yet.
Be the first!
Explore Nearby
---
LOCATION
This rental is located and 0.35 miles from Ohio State University. The property has a Walkscore of 89, so you should be able to walk or ride a bike most of the time. The property has a Transitscore of 55, so you'll have good transportation options.
SHOPPING
This rental has many shops nearby. Coffee shops in the area include Stauf's Coffee Roasters, Starbucks, First Watch. There are a number of markets in the area include Whole Foods Market, Giant Eagle, Kroger.